100% wool
Our wools have been carefully selected and are all guaranteed to be free from mulesing - a surgical procedure to remove part of the lambs' perianal skin. Each quality of yarn has its own qualities and our 2 knitting yarns are 100% French wool 🇫🇷
Our very local Merino d'Arles wool is produced within a radius of 350 km from the harvesting of the fleeces, through spinning to dyeing.
Our Poll Dorset yarn, from sheep raised in Limousin, is certified organic.
Our embroidery wool comes from Argentina, where the merino wool quality has been kept at its maximum by careful breeding by the native herders.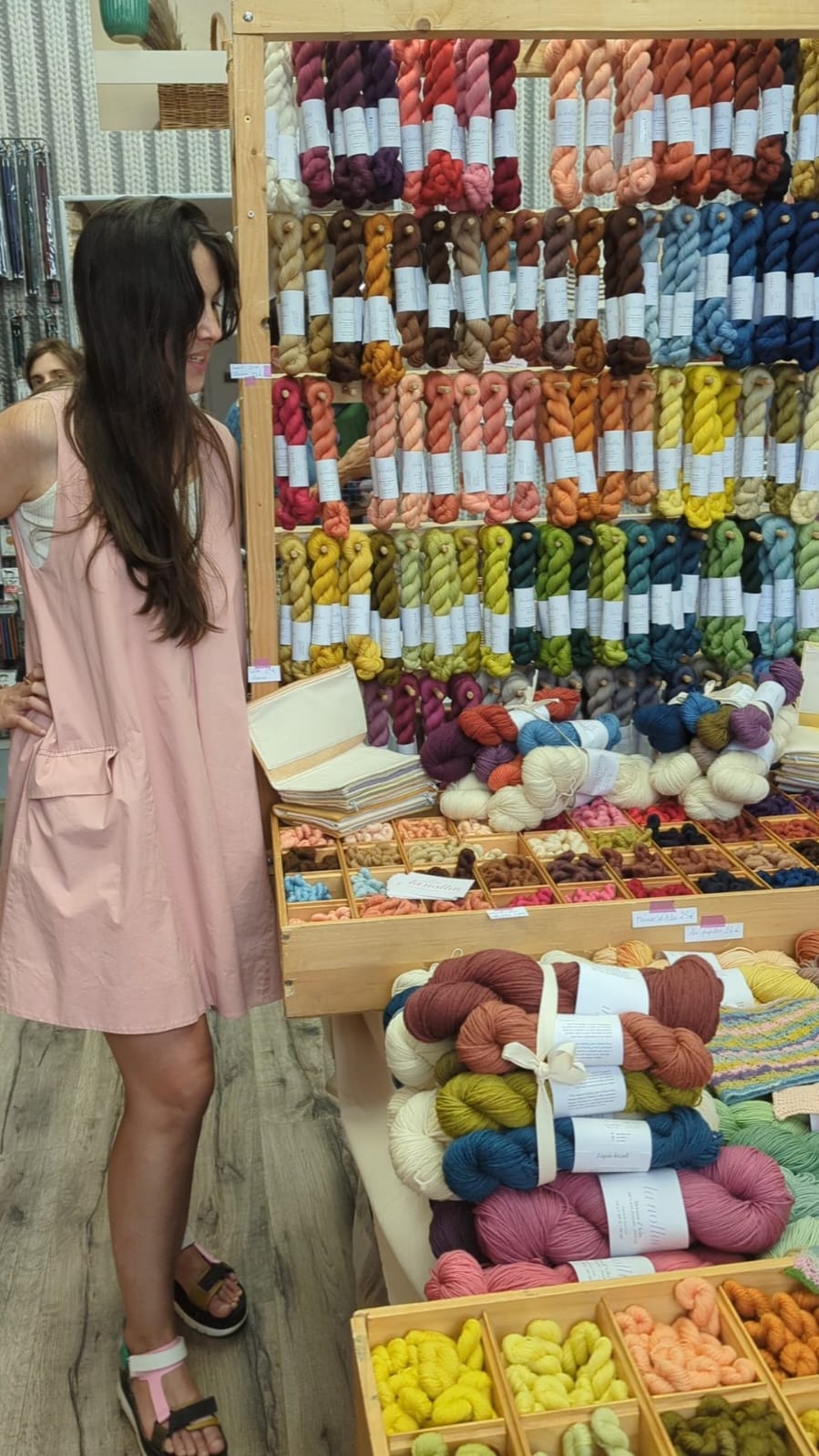 Natural dyes
Our natural dye recipes are quite old. They have been passed on to us by Andie Luijk to ensure the continuity of the color range. These recipes allow us to have the widest range of colors in natural dyeing on embroidery wool with more than 110 colors. This wide range also applies to knitting wools.
 Our shades are good light-fast, howeverwe advise you to avoid strong sunlight or high levels of ultraviolet lights which are particulalry damaging.
Some dyes such as cochineal, indigo or logwood may leave residue on your hands while working, this will not harm you. Wash your hands with soapy water to remove the dye.

Always wash naturally dyed wool separately by hand, at first the color may bleed a little. Only our Crewel UltraLace is superwash and can go to a washing machine at 30°C.
Shades
Although we take great care to ensure that our photographs are as close as possible to the actual colors, these vary from screen to screen. Natural dyes offer rich, nuanced colors. As each bath has its own space and time, we cannot guarantee identical color from one bath to the next. We recommend anticipating a sufficient quantity of yarn for your projects.